A Local Window Company Serving Rockwall, TX, Homeowners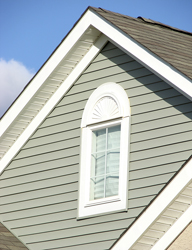 Quint-Pro Siding & Windows is pleased to be the local window company of choice among homeowners in and around Rockwall, Texas. If your windows are drafty, stuck, or deteriorating, you can rely on our professionals to provide you with the dedicated window replacement services you need. We offer top-of-the-line house windows, expert installation services, and personalized service from start to finish to outfit your home with the replacement windows that are just right for you.
Why Choose Us as Your Window Company?
When you choose us as your window company, you'll know you're in good hands from the very beginning. During your initial consultation, we'll review your goals and go over your options to help you find the replacement windows that will best suit your needs. We offer top-of-the-line windows from trusted brands, so you can be confident in your selection. These low-maintenance vinyl windows are durable, energy efficient, and highly customizable to suit your aesthetic and functional preferences.
At Quint-Pro Siding & Windows, we also stand out from other window companies thanks to our high-quality window installation services. We use high-quality installation materials and pay attention to even the smallest details to ensure the very best results in your window replacement project. Once we're finished, you'll be able to enjoy attractive new house windows that will beautify your home inside and out while providing you with exceptional thermal performance for years to come as well.
Get Started on Your Window Project
If you're ready to get started with a trusted window company that's committed to its customers, contact Quint-Pro Siding & Windows today. We proudly offer window replacement services to homeowners in and around Rockwall, TX.