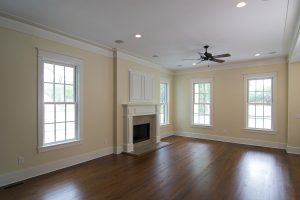 Vinyl Windows are a Top Choice Among Wylie, TX Homeowners
If you're looking for replacement windows for your home in Wylie, Texas, vinyl windows are a great option to consider. These maintenance-free windows feature an attractive design, are available in numerous window styles, and offer the energy efficiency benefits most homeowners are looking for in a new set of house windows. At Quint-Pro Siding & Windows, we proudly offer and install top-of-the-line vinyl windows for homeowners throughout the region. When you choose us as your window company, you can expect to receive great products, expert installation, and personalized service from start to finish.
Why Choose Us for Your Vinyl Replacement Windows
At Quint-Pro Siding & Windows, we're here to ensure you receive the replacement windows that are just right for your home. We'll take the time to help you understand your vinyl window options, including how their energy-efficient features can help enhance your Wylie, TX, home and contribute to a more comfortable environment.
We also stand out from other window companies in the area thanks to exceptional installation services. Your new vinyl windows will only look and perform at their best if they're properly installed, which is why we take pride in our workmanship. Our skilled and experienced technicians will follow all best practices and ensure every detail is attended to throughout the window replacement project. This careful attention to detail ensures you'll be able to maximize the performance of your windows for years to come.
To learn more about the vinyl windows we offer and install for homeowners throughout Wylie, TX, contact Quint-Pro Siding & Windows today.