Premium Vinyl Windows for Your Carrollton, TX, Home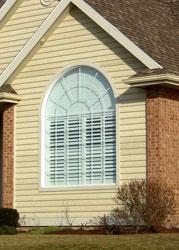 Have you found that the windows on your home are becoming difficult to open or close? Perhaps you have noticed condensation collecting on the interior frames of your windows. If so, it's likely time to invest in new windows for your Carrollton, Texas, home. To purchase new vinyl windows that will add to the curb appeal and functionality of your house, allow the professionals at Quint-Pro Siding & Windows to assist you. We offer outstanding Advantage Plus windows that are as durable as they are beautiful. Additionally, they are engineered to be easy to clean and are highly energy efficient. This means that your new vinyl windows will help keep your home at a consistent and comfortable temperature throughout the seasons, preventing your HVAC system from working overtime. Because of this, you could potentially save money on your monthly energy costs.
Professional Window Installations & Unmatched Customer Service
In addition to offering top-of-the-line vinyl windows, we provide meticulous installations to ensure our products look and function as they are intended to. Our commitment to expert installations has earned us a number of accolades, including the HomeAdvisor Seal of Approval. Furthermore, when you turn to Quint-Pro Siding & Windows, you can rest assured you'll receive outstanding customer service, as we are dedicated to going above and beyond for our clients.
Do you want to learn more about the vinyl windows and services we offer to homeowners throughout the Carrollton, TX, area? Contact Quint-Pro Siding & Windows today. We'll be delighted to answer any questions you have and speak with you about the fantastic financing options we have available for qualified homeowners.