Stylish & Energy-Efficient Vinyl Windows for Homes in Allen, TX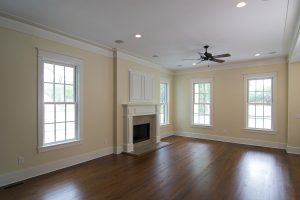 Vinyl windows are versatile, affordable, and energy efficient, and we have the finest-quality selection at Quint-Pro Siding & Windows. Our windows are made by Advantage Plus—two industry-leading manufacturers that engineer their products to provide maximum performance and beauty long after installation. In fact, these windows are backed by an unparalleled lifetime warranty, in addition to a one-year installation warranty, so you can have peace of mind knowing that you're making an excellent investment for your home in Allen, Texas.
Contractors You Can Trust
We offer masterfully crafted vinyl windows that have features such as low-E coatings, argon gas fills, and premium weatherstripping that will help reduce heat transfer and keep the interior of your home more comfortable year-round. This will lower the strain on your HVAC system, which can lead to reduced monthly heating and cooling costs. In addition to being energy efficient, our vinyl windows are also beautiful, withavailability in a bevy of colors, finishes, grid configurations, and styles to complement any home, from traditional to contemporary and anything in between.
As your window contractor, we will help you navigate your options and choose the vinyl windows that best suit your taste, home, and budget. Then, we will have our highly experienced, skilled, and meticulous craftsmen install them in a way that ensures they look beautiful and perform as intended for many years to come. We will make ourselves available to you throughout every step of your project, keeping you informed and ensuring your total satisfaction before we consider the job done.
Contact Quint-Pro Siding & Windows today to learn more about our vinyl windows and the many benefits they offer. We proudly serve homeowners in the Allen, TX, area, and beyond.