Vinyl Siding Is an Excellent Investment for Homeowners in the Rockwall, TX, Area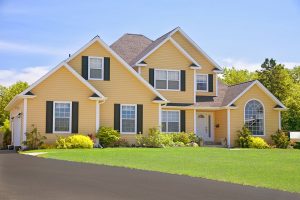 Vinyl siding is one of the most popular choices for homes throughout the country, and at Quint-Pro Siding & Windows, we offer the highest quality selection you'll find in the Rockwall, Texas, area. As your siding contractor, we will take the hassle out of the home renovation experience, providing you with the same top-of-the-line products and attentive customer service that has earned us a prestigious A rating with the Better Business Bureau.
Why Vinyl?
There are several reasons why we have chosen to provide vinyl siding for our customers, including that it is incredibly cost effective. While it is more affordable than other types of siding, it also provides exceptional value, especially in terms of durability. This siding is virtually unaffected by harsh weather conditions, like heavy wind, heat, cold, and moisture, so you won't have to worry about it warping, splitting, or rotting as the years pass. In addition to being exceptionally durable, vinyl siding is also energy efficient, as it will help insulate your home and reduce the strain on your HVAC system to maintain comfortable interior temperatures, which can potentially lower your monthly energy costs.
Of course, our vinyl siding is also beautiful and available in a wide range of colors, styles, textures, shapes, and trim options to accommodate your unique tastes and enhance the curb appeal of your home.
To learn more about the benefits our vinyl siding has to offer, or schedule a no-pressure consultation at your home, contact Quint-Pro Siding & Windows today. We are proud to serve homeowners in the Rockwall, TX, area and neighboring communities.