Vinyl Siding Installation Services That Rowlett, TX, Homeowners Trust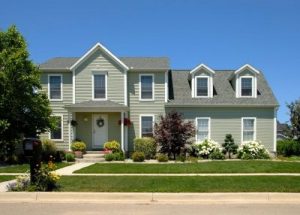 Your vinyl siding installation should be performed by highly skilled, experienced, and trustworthy professionals. After all, siding is one of the most important investments you can make for your home, so finding a company that will execute the job properly is paramount. Thankfully, if you live in the Rowlett, Texas, area, you can simply turn to Quint-Pro Siding & Windows. We utilize only the finest quality materials and provide exceptional workmanship and guidance you can trust, so you can feel confident that we will provide you with results that you'll love for a lifetime.
What to Expect
At Quint-Pro Siding & Windows, we offer Mill Run™ vinyl siding from Crane® that has been designed to provide an array of advantages, including that it:
Features an authentic, straight-face design with hand-milled cedar grain beauty
Has SmartCORE™ insulation that will help insulate your home, lower the burden on your HVAC system, and likely lead to lower monthly energy costs
Can withstand winds up to 200 mph
Is 240% more impact-resistant than fiber cement
Reduces high-frequency noise and wind sounds by up to 45%
Furthermore, we know that even the highest quality siding will only perform as well as it is installed. Our team of highly experienced, trained, and skilled professionals will take the time to perform your vinyl siding installation flawlessly—wrapping your whole home before installing the siding and using all of the proper pieces, like hurricane clips and tie-backs. The result will be vinyl siding that looks beautiful on your home and remains resistant against moisture infiltration and other damage year after year.
For additional information about the vinyl siding installation products and services we offer, contact Quint-Pro Siding & Windows today. We can answer any questions you may have and tell you about the flexible financing options available for homeowners in the Rowlett, TX, area who qualify.