Offering Vinyl Siding Installation Services in Plano, TX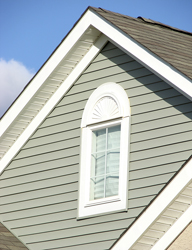 If you're looking for vinyl siding installation services for your home in the Plano, Texas, area, the company to turn to is Quint-Pro Siding & Windows. We are pleased to be your source for top-of-the-line vinyl siding along with the expert installation services you need to enjoy a durable and attractive new exterior on your Plano, TX, home.
Our Vinyl Siding Installation Process
When you choose us for your vinyl siding installation needs, you'll know you're in good hands from the very beginning. During the initial consultation, we'll be happy to tell you all about the unique features that make our Mill Run vinyl siding such an attractive and high-performing product for your home. This insulated vinyl siding is available in a wide range of colors, styles, and more so that you'll be able to find the design elements that perfectly suit your home.
Once you've customized your siding to your liking, we'll get right to work on the vinyl siding installation. We stand out from other siding companies with our attention to detail throughout this process. We'll wrap your entire house ahead of the installation and use top-of-the-line materials like hurricane clips and tie-backs to ensure the very best protection for your home. Our commitment to excellence throughout the vinyl siding installation further ensures your new vinyl siding will look and perform at its best for years to come.
Get Started on Your Siding Installation
If you're ready to start enjoying the benefits of new vinyl siding on your home, contact Quint-Pro Siding & Windows today. We are pleased to be your premier source for vinyl siding installation services in Plano, TX.