Your Source for Siding in Heath, TX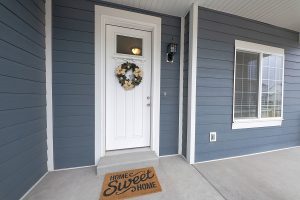 If you're looking for vinyl siding for your home in Heath, Texas, turn to the professionals at Quint-Pro Siding & Windows. We proudly offer top-of-the-line vinyl siding that will enhance your home's curb appeal while providing the reliable protection your home needs against the elements. Whether your existing siding is peeling, sagging, rotting, or otherwise leaving your home exposed to damage, you can rely on our siding professionals to provide you with the new vinyl siding that's just right for your home.
Benefits of Choosing Vinyl Siding
There are many reasons why vinyl siding is a top choice among homeowners in and around Heath, TX. At Quint-Pro Siding & Windows, our vinyl siding:
Offers a beautifully textured grain that provides the appearance of forest-grown cedar
Features a special rolled-over nailing hem that provides 180 mph wind load performance
Requires little to no maintenance over the years, as your vinyl siding doesn't need to be painted, stained, or scraped
Comes with an Integri-Lock®locking system that snaps panels securely in place for a sound installation
Is backed by a lifetime limited warranty so you can have complete peace of mind in your investment
What's more, you can rely on the experts at Quint-Pro Siding & Windows to handle the entire siding replacement with precision and care. We work diligently and follow all best practices so that you'll be able to maximize the performance of your new vinyl siding for years to come.
Contact Quint-Pro Siding & Windows today to learn more about the vinyl siding we offer and install for homeowners in Heath, TX, and all nearby communities.