Offering Durable and Attractive Vinyl Siding for Homeowners in Grand Prairie, TX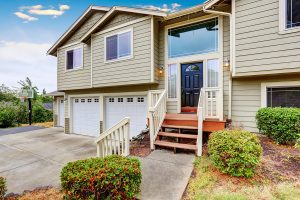 Vinyl siding is one of the most popular siding options among homeowners in and around Grand Prairie, Texas. If you've been looking for different siding options to replace the old, damaged, or deteriorating siding on your home, you can turn to Quint-Pro Siding & Windows to provide you with new vinyl siding that will beautify and protect your home for years to come.
Benefits of Choosing Vinyl Siding for Your Home
There are many reasons why vinyl siding is so popular among Grand Prairie, TX, homeowners. This type of siding material is:
Durable – Vinyl siding is highly resistant to warping, buckling, sagging, and other common siding problems, making it a highly durable option for your home. What's more, our vinyl siding can withstand wind speeds of up to 180 mph, making it a great option for keeping your home protected even in extreme weather.
Attractive – Our vinyl siding features a gorgeous woodgrain texture and is available in a wide range of colors and profiles to suit your preferences. You'll have plenty of design options available to ensure your new siding will enhance your home's curb appeal.
Easy to maintain – Vinyl is also popular as a siding material because of its low-maintenance convenience. You won't have to worry about scraping and repainting your siding over the years as it will maintain its like-new appearance.
You can count on the professionals at Quint-Pro Siding & Windows to help you find the ideal vinyl siding options for your home and then install it with precision and care. If you're ready to get started having new vinyl siding installed on your home, contact Quint-Pro Siding & Windows today.