Beautiful Vinyl Replacement Windows for Your Home in Plano, TX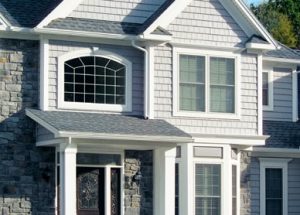 Are your current windows old, dirty, drafty, or not opening and closing properly? If so, it may be time to consider investing in new vinyl replacement windows from Quint-Pro Siding & Windows. We are a home improvement contractor in the Plano, Texas, area that is proud to offer replacement windows from two industry-leading manufacturers: Advantage Plus. These windows are masterfully crafted to provide exceptional beauty, durability, and energy efficiency, and they're backed by an unbeatable lifetime product warranty, so you can rest assured you're making an excellent long-term investment for your home.
Beautify Your Home from the Inside Out
Did you know that vinyl is the most popular window material on the market today? That's because it is cost-effective and versatile. Our vinyl replacement windows have features such as low-E glass coatings, gas fills, and premium weatherstripping that work together to help insulate your home, keeping its interior warmer during the winter and cooler during the summer. This will help lower the burden on your HVAC system to maintain comfortable temperatures and potentially lead to lower monthly energy costs.
Furthermore, our vinyl windows are durable and will not warp, rot, chip, fade, or stain over time, so you can expect them to provide optimal performance and beauty long after installation. And, speaking of beauty, you'll be able to customize your windows to suit your aesthetic taste and complement your home, choosing from several design options, such as:
Styles, including casement, single-hung, double-hung, and geometric shapes
Colors, from muted to bold
Grid patterns, such as Colonial and Prairie
No matter which design options you choose for your vinyl replacement windows, you can rest assured they will be meticulously installed by our team of expert technicians. They'll take the time to get the job done right the first time, and we will back their work with a one-year installation warranty to protect your investment.
For more information about the beautiful, durable, and energy-efficient vinyl replacement windows we offer, contact Quint-Pro Siding & Windows today. We are happy to serve homeowners in the Plano, TX, area, and beyond.