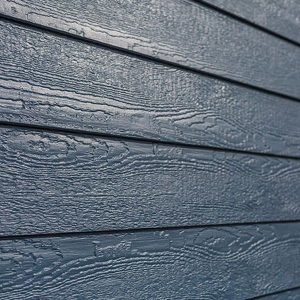 Offering a Variety of Siding Options for Homeowners in Wylie, TX
Quint-Pro Siding & Windows is your source for top-of-the-line siding and professional installation services in Wylie, Texas. Whether your siding was recently damaged during a storm or is simply past its functional lifespan, you can rely on our siding experts to provide you with the siding options you need to beautify and protect your home.
Why Choose Us for Your Siding Needs
When you turn to Quint-Pro Siding & Windows for your siding project, you can expect:
Top-notch products – We offer a wide range of high-performing siding options to suit your preferences. You'll be able to choose from low-maintenance vinyl siding, durable fiber cement siding, or gorgeous engineered wood siding for your home. All of these options will provide lasting protection and an attractive aesthetic for your Wylie, TX, home.
Numerous customizations – In addition to choosing the type of siding that's right for your home, you'll also have plenty of options for the siding style and profile as well as the color. Our experienced siding contractors can help you find the options that will best suit your taste and complement the architecture of your home.
Professional siding installation – You can rely on our technicians to handle the entire siding installation with expert precision. We'll follow all best practices to ensure your new house siding will look and perform at its best for years to come.
Contact Quint-Pro Siding & Windows today to learn more about the different types of siding we install. We proudly offer siding replacement services to homeowners in and around Wylie, TX.