Stylish & Strong Siding for Homes in the Rockwall, TX, Area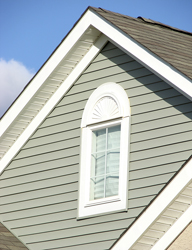 If you want to give your home a fresh facelift while defending it against the harsh elements, installing new siding will do just the trick. At Quint-Pro Siding & Windows, we offer high-performing composite siding that is beautifully crafted and made to withstand exposure to whatever Mother Nature has in store year after year. And, because we know that your new siding will only perform as well as it is installed, we will take measures that other companies simply don't, such as wrapping your whole home before installing the siding to protect its foundation from water, moisture, and other related damages. We will even back our workmanship with a one-year installation warranty in addition to a lifetime product warranty to thoroughly protect your investment.
Mill Run SolidCore Composite Siding
At Quint-Pro Siding & Windows, we offer Mill Run SolidCore composite siding, which is a vinyl, laminated, foam-backed insulated siding that is:
Exceptionally energy efficient, helping to insulate your home and maintain comfortable interior temperatures year-round, thereby reducing the strain on your HVAC system
Maintenance-free, never needing to be scraped or painted in the future to sustain its like-new appearance
Resistant to impact from hail and wind-blown debris
Available in a gorgeous array of colors and styles, such as dutchlap, board and batten, and more, so you are sure to find something that suits your taste and complements your home's exterior
Contact Quint-Pro Siding & Windows today to learn more about the composite siding we offer to homeowners in the Rockwall, TX, area. We would be happy to tell you about the flexible financing options we offer to those who qualify.