The Premier Siding Replacement Company in Plano, TX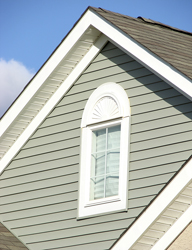 Is the siding on your home showing signs of wear and tear? Are you searching for a siding replacement company that can outfit your home with new, durable, and attractive siding? If that is the case, don't stress. Simply turn to the professionals at Quint-Pro Siding & Windows. We are proud to be the siding replacement company homeowners in the Plano, Texas, area can count on.
The Siding We Offer
At Quint-Pro Siding & Windows, we always put the homeowner first. This means we complete every project with flawless workmanship, transparent communication, and unwavering customer service. What's more, we also source all of our siding options from industry-leading manufacturers, so you can have peace of mind knowing you are receiving the best siding on the market.
Additionally, we stand out from other siding replacement companies with our full-service approach. Our skilled and experienced team will coordinate every aspect of your siding project—from design concepts to installation.
We can install various types of siding, such as:
Fiber cement siding
Vinyl siding
Composite siding
Engineered wood siding
As one of the most trusted siding replacement companies serving Plano, TX, we will guide you through all of our options and help you select a siding solution that matches your budget and aesthetic.
Schedule a Free Siding Consultation
Go with a siding replacement company you can count on and contact us today. We will schedule an in-home, no-hassle siding consultation at your convenience and outline our selection of siding systems and financing options we offer to Plano, TX, homeowners.