First-Rate Siding Installation Services in the Rowlett, TX, Area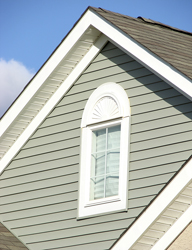 If you think about all that your siding has to weather day in and day out, it's easy to understand the importance of investing in cladding that is tough enough to withstand it all. At Quint-Pro Siding & Windows, a strong, made-to-last siding is exactly what we can install on your home in the Rowlett, Texas, area. We are a home improvement company that is committed to not only meeting – but exceeding – the expectations of our customers by consistently providing top-of-the-line:
Products
We know that no two homes—or homeowners—are alike. That's why we accommodate a wide variety of tastes by offering siding in several materials, including vinyl, fiber cement, and engineered wood. Since these products are made by industry-leading manufacturers, you can rest assured that they will provide decades of beauty, strength, and energy efficiency.
Installations
Regardless of how masterfully crafted your siding is, it will only perform as well as it is installed. That's why at Quint-Pro, we take our siding installation seriously. Unlike other siding contractors, we will wrap your whole home before installing the siding and use all proper parts, such as hurricane-clips and tiebacks, to better protect your home from moisture and other related damages.
Warranties
To instill even more confidence in our customers, we back the work of our craftsmen with a one-year installation warranty, in addition to an incomparable lifetime product warranty, so you can rest assured that your investment is protected.
Contact Quint-Pro Siding & Windows today to learn more about the siding installation services we offer to homeowners in the Rowlett, TX, area, and beyond.