Siding Installation Services for Homeowners in Carrollton, TX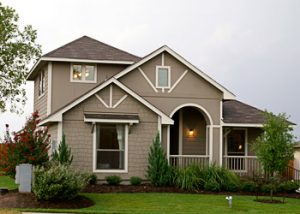 If you're scouring the internet or asking friends and family for recommendations on siding installation companies, your search can end right here with Quint-Pro Siding & Windows. We are a home improvement company that is proud to offer homeowners in Carrollton, Texas, siding that provides incredible value—which is what you want for such an important investment, right? After all, siding is one of the most crucial components of any home, and at Quint-Pro, we will help ensure you get cladding that will look beautiful and safeguard your residence for decades to come.
We're Just Different
When you turn to Quint-Pro for siding installation services, you'll get a better experience than you will with other home improvement companies. One reason is that we know that no two homes—or homeowners—are alike, so we offer a wide selection of siding for our customers to choose from, including composite siding, vinyl siding, fiber cement siding, and engineered wood siding. All of these siding options provide exceptional energy efficiency, strength, and durability, and they can be customized using an array of colors, finishes, and styles to really enhance the beauty of your home's exterior.
In addition to offering a dazzling array of siding options, we will also provide you with:
A free, no-obligation consultation, where we will use our professional insight to help you find the best siding for your home
An expert installation to ensure that your siding looks and performs as intended for decades to come
An unbeatable lifetime warranty, so you can have peace of mind knowing your investment is protected
If you would like to learn more about the siding installation products and services we offer, contact Quint-Pro Siding & Windows today. We are proud to serve homeowners in the Carrollton, TX, area, and beyond.