Siding Installation Services in the Allen, TX, Area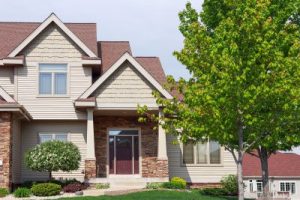 At Quint-Pro Siding & Windows, we are proud to offer top-of-the-line siding installation services for homeowners in the Allen, Texas, area. Our siding—available in vinyl, fiber cement, composite, and engineered wood—is carefully crafted and designed to provide a bevy of benefits. It is also expertly installed and backed by an ironclad lifetime warranty, so you can rest assured that your investment is protected. For all of these reasons and more, you can trust that you're making the best long-term investment for your home when you count on us for your siding installation.
Take Your Pick
When we begin your siding installation project, we will start by discussing the goals you have for your siding in terms of aesthetics, function, and budget. Are you looking for something cost-effective? Perhaps vinyl siding is the best choice for you. What about something designed to withstand the Texas climate? If so, fiber cement is an excellent choice. No matter what you're looking for, our highly experienced and knowledgeable professionals will use their expertise to help guide you in the right direction, providing you with siding that you'll love on your home for decades to come.
Furthermore, we know that your siding will only offer its full performance benefits if it is installed properly, which is why our team of technicians always works meticulously to get the job done right the first time. But, don't just take our word for it, we maintain an A+ rating with the Better Business Bureau year after year thanks in large part to our commitment to providing our customers with results that not only meet—but exceed—their expectations time and again.
If you'd like to learn more about the siding installation products and services we offer to homeowners in the Allen, Texas, area, feel free to contact the professionals at Quint-Pro Siding & Windows today.