Highly Rated Siding Contractors Serving Lewisville, TX, Homeowners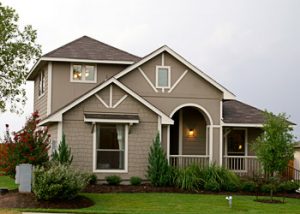 Refreshing the siding on your home in Lewisville, Texas, is an excellent way to boost its curb appeal, energy efficiency, and overall value. But, with so many siding contractors vying for your business, how can you possibly choose which company is best to carry out your project? There's no magical formula, but we here at Quint-Pro Siding & Windows believe we're the right contractor for the job. Our experienced professionals have been enhancing local homes since 2017 using the finest products and craftsmanship, and we'd be thrilled to add you to our growing list of satisfied customers.
Our Approach to Siding Replacement
As a full-service siding contractor, Quint-Pro Siding & Windows takes the hassle out of home improvement by carefully coordinating every aspect of the project, from design concepts through installation. And because siding isn't a one-size-fits-all product, we excel in installing numerous types, including:
Vinyl siding
Composite siding
Engineered wood siding
Our professionals will carefully walk you through all of our options, detail their unique benefits and potential drawbacks, and help you make a decision that's in line with your budget and style preferences.
Schedule a Free Siding Consultation
Let's get started! To learn more reasons why Quint-Pro Siding & Windows is the preferred siding contractor among Lewisville homeowners, contact our friendly team today. We'll be happy to provide an in-home, no-hassle siding consultation at your convenience, during which we'll outline our diverse selection of siding systems and simple financing options.