A Reputable & Trusted Siding Contractor in Rowlett, TX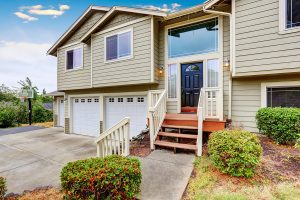 If it's time to invest in new siding for your home, you likely want to partner with a siding contractor that will provide you with the most value for your investment. Thankfully, if you live in the Rowlett, Texas, area, you can turn to the professionals at Quint-Pro Siding & Windows. For years we have established ourselves as a home improvement company with an unwavering commitment to providing first-rate:
Products
The products we offer are a direct reflection of who we are as a company, which is why we only offer the best siding on the market. Made by industry-leading manufacturers and available in several different materials, including vinyl, fiber cement, composite, and engineered wood, our siding is exceptionally energy efficient, durable, low maintenance, and beautiful. In fact, we are so confident in the performance of our siding that we back all of our products with a lifetime warranty, so you can rest assured that your investment is protected.
Customer Service
We know that having a lot of choices can be confusing. During a free, no-obligation consultation, our experienced professionals will tell you all about the different siding options we offer and help you determine which one is best for your home, taste, and budget. We hold fast to our values of honesty and integrity, so you can feel confident we are here to steer you in the best direction and make your home remodeling dreams come true.
Installations
We have a team of highly experienced professionals who will install your windows using the utmost care and expertise. We know that not cutting corners is the best way to ensure our products look and perform as intended long into the future.
Contact Quint-Pro Siding & Windows today to learn more about why we are the siding contractor that homeowners in the Rowlett, TX, area trust. We would be happy to provide you with more information and answer any questions you may have.