Composite Siding is a Great Option for Your Carrollton Home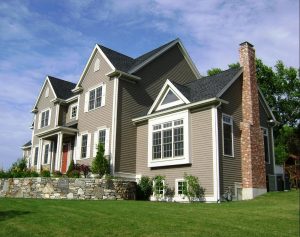 Are you in the market for new siding and want to ensure it'll be a good investment? If this is the case, you should consider choosing composite siding for your Carrollton, Texas, home. This style cladding has the beautiful look of classic wood but none of the vulnerabilities and upkeep issues that high-maintenance materials have. For example, premium composite siding is typically resistant to fading, cracking, peeling, and chalking and is easy to clean. Additionally, it'll stand up to high winds and enhance the energy efficiency of your home, helping to keep your house cooler in the summer and warmer in the winter. Furthermore, this type of cladding can handle impact from debris far better than other products on the market like fiber cement siding.
Where to Find Top-Quality Composite Siding in the Carrollton Area
The experts at Quint-Pro Siding & Windows can provide you with top-of-the-line composite cladding that will enhance the beauty, safety, and energy efficiency of your home. We offer Mill Run SolidCore siding that you are sure to love, as it mimics the look of gorgeous cedar wood and comes in a fantastic selection of colors and styles, such as Dutch lap and flat board. And, your new home upgrade will come backed by an impressive lifetime warranty. Furthermore, when you turn to Quint-Pro Siding & Windows, you can rest easy knowing that our highly experienced technicians will make certain your new cladding is installed correctly and promptly.
For more information about the composite siding and additional products we offer to homeowners throughout Carrollton, contact Quint-Pro Siding & Windows today. When you do, we'll be happy to answer any questions you have and provide you with the five-star customer service that has helped us earn an A+ rating with the Better Business Bureau.