Energy-Efficient Replacement Windows for Your Home in The Colony, Texas, Area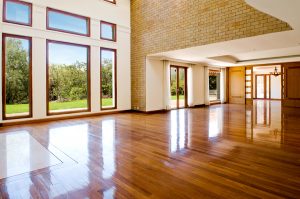 The industry experts at Quint-Pro Siding & Windows offer visually appealing and energy-efficient replacement windows to homeowners in and around The Colony, Texas, area. These top-quality vinyl windows, manufactured by industry-leading manufacturers like Advantage Plus, come loaded with energy-saving features, such as multi-pane glass packages with argon gas fills, advanced weatherstripping, and Low-E glass coating that can reduce heat transfer. This means that you can feel confident your replacement windows will help keep your home cooler in the summer and warmer in the winter. And, because they'll do such a good job keeping your home at a consistent and comfortable temperature throughout the year, your HVAC system won't have to work as hard. This means you might be able to save money on your monthly energy costs.
But, That's Not All…
In addition to being energy-efficient, our replacement windows are durable, standing tough against inclement weather while being resistant to warping, rotting, cracking, chipping, peeling, fading, and staining over time. This means that you won't have to worry about performing extensive upkeep to keep your replacement windows looking like new; simply give them an occasional wash to get dirt and grime out and viola! Your windows will be a gorgeous fixture of your home long after they're installed.
Some more benefits that our replacement windows offer include that they are:
Customizable – Our replacement windows are available in a wide range of colors, finishes, configurations, decorative glass, styles (including casement, double-hung, and single-hung) and many other design options. You'll love choosing the elements that create the ideal windows you envision for your home.
Expertly installed – At Quint-Pro, we place a strong emphasis on performing flawless installations, so you can trust our craftsmen will get the job done in a way that ensures your windows look and perform as intended for decades to come.
Protected – We proudly stand behind our house windows with an unbeatable lifetime warranty, so you can have total peace of mind knowing that your investment is protected.
Contact Quint-Pro Siding & Windows
Don't wait to have the perfect windows installed on your home. To learn more about the replacement windows we offer, contact Quint-Pro Siding & Windows today. We'll be delighted to answer any questions you have and schedule you for an in-home consultation. When you contact us, don't forget to ask about the fantastic financing options we have available for qualified homeowners throughout The Colony, TX.