Choose Replacement Windows to Enhance Your Home in Sachse, TX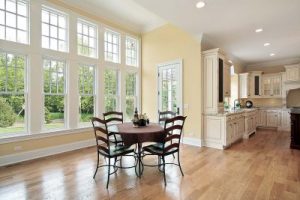 Is it time to have replacement windows installed on your home in the Sachse, Texas, area? If they are drafty, visibly deteriorated, or single-paned, the answer is definitely yes. At Quint-Pro Siding & Windows, we proudly offer professional window replacement services to provide you with top-of-the-line windows and the meticulous installation you need to enjoy high-performing windows.
Offering a Variety of Window Options to Suit Your Preferences
At Quint-Pro Siding & Windows, we proudly offer Advantage Plus windows that feature exceptional beauty, durability, and low-maintenance convenience for your home. Available in a variety of styles, including casement, double-hung, and single-hung, these windows will enhance the look of your home inside and out. Additionally, these replacement windows feature:
Insulated frames and multi-pane glass with argon gas fills for exceptional energy efficiency
Tilt-in sashes that make it easy to clean both sides of your windowpanes
Extruded lift rails that allow for easy operation
Durable weatherstripping to create an airtight seal and keep rainwater out of your home
Additionally, you can choose from various enhancements to increase the security of your home or reduce outdoor noise. At Quint-Pro Siding & Windows, we can help you find the customizations that will best suit your needs and meet your goals. Then, you can rely on our experienced technicians to handle your home window replacement project with precision and care.
Contact Quint-Pro Siding & Windows today to learn more about our replacement windows and to get started with our window replacement service for your Sachse, TX, home.