The Most Trusted Remodeling Contractors in the Rowlett, TX, Area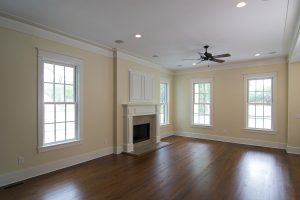 Finding remodeling contractors you can trust to provide you with finished results that will not only meet but will exceed your expectations is easy if you live in the Rowlett, Texas, area; simply turn to Quint-Pro Siding & Windows. We are a home improvement contractor that takes the uncertainty and hassle out of the remodeling process by providing:
Top-tier products – We offer a wide selection of siding and windows that are designed by industry-leading manufactures to provide optimal energy efficiency, strength, ease of maintenance, and beauty year after year.
High-quality installations – Our highly experienced and skilled technicians install our products using the utmost care and expertise, ensuring that they perform as intended for decades to come.
Ironclad warranties – We back our products with an unbeatable lifetime warranty, in addition to a one-year workmanship warranty, so you can rest assured your investment is protected.
Exceptional customer service – Unlike other remodeling contractors, we place a strong emphasis on communication, keeping customers in the loop throughout every stage of the renovation process to ensure their total satisfaction.
Furthermore, we offer flexible financing for homeowners who qualify, making it easier than ever for you to bring their dream home renovation projects to fruition.
If you would like additional information about how we distinguish ourselves from other remodeling contractors, contact us today. We would be happy to answer any questions you may have and schedule a presentation at your home in the Rowlett, TX, area.