The Remodeling Contractors That Rockwall, TX, Homeowners Trust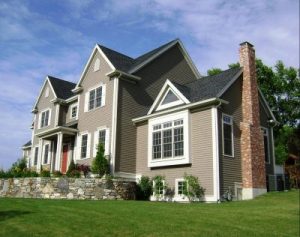 At Quint-Pro Siding & Windows, we believe that remodeling contractors have a massive responsibility to their customers. After all, it takes a significant amount of time and resources to invest in a home remodel, so contractors should strive to provide results that not only meet – but exceed – the expectations of their customers. When you turn to Quint-Pro, you can rest assured that we take this responsibility very seriously, taking care to provide exceptional:
Products
Whether you want new windows, siding, or doors, you can rest assured that we offer a selection of low-maintenance, and high-performance products that are crafted by industry-leading manufacturers and will last on your home for decades to come.
Installations
No matter how expertly crafted our products are, they will never offer their full performance benefits if they aren't properly installed. At Quint-Pro, we never cut corners, taking care to provide the most thorough, expert installations for all of our products to ensure they perform as intended long into the future.
Warranties
We offer unbeatable lifetime warranties for our windows, siding, and doors, in addition to a one-year installation warranty, so you can have peace of mind knowing your investment is secure when you partner with us.
If you'd like to learn more about what makes us the remodeling contractors of choice for homeowners in the Rockwall, Texas, area, contact Quint-Pro Siding & Windows today. We would be happy to schedule a product presentation at your home upon request.