New Premium Windows for Your Plano, TX, Home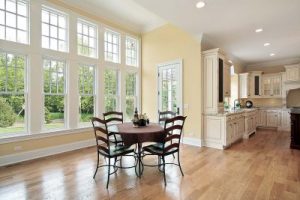 Are you in the market for new windows for your home in the Plano, Texas, area? If so, trust the experts at Quint-Pro Siding & Windows to provide you with the perfect replacement windows for your house. We offer top-of-the-line Advantage Plus windows that are incredibly energy efficient, as they come with multi-pane glass with argon fills, advanced weatherstripping, and Low-E glass coating to reduce heat transfer. As a result, your home will be kept cooler in the summer and warmer in the winter. What's more, you'll likely see a decrease in your energy costs, as your HVAC system won't have to work so hard to regulate the internal temperature of your home.
Not only are our windows energy efficient, they are also designed to be low maintenance and easy to clean. For example, they include a tilt-in sash so that they can be wiped down quickly and with little effort. And, our windows feature fully extruded lift rails that enhance durability and allow for smooth operation.
Professional Window Installation from Quint-Pro Siding & Windows
In addition to offering impressive products, we provide top-notch installation services. Our skilled and reliable team will make certain your new windows are installed correctly so that they look and function as intended well into the future.
To learn more about the new windows we can install on your Plano, TX, home, contact Quint-Pro Siding & Windows today. When you do, one of our skilled and friendly associates will be happy to answer any questions you have and speak with you about the outstanding lifetime warranty our windows comes backed with for added peace of mind.