Are You Ready to Invest in New Windows for Your Carrollton, TX, Home?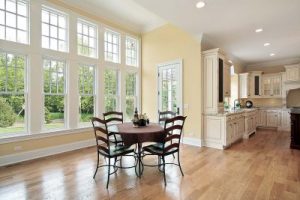 If you are sick of dealing with windows that stick when you try to open or close them or allow uncomfortable drafts through, allow the experts at Quint-Pro Siding & Windows to provide you with new windows that will eliminate a number of your frustrations. In fact, our windows are:
Easy to Operate
Built with fully extruded lift rails, our windows are designed to be easy to use so that you can quickly lift and close your windows without any hassle.
Low Maintenance
Designed to be long lasting without needing regular upkeep, the windows we provide you with will be incredibly easy to maintain. And, thanks to the tilt-in sash they are engineered with, you can easily wipe them down for a like-new appearance.
Energy Efficient
Our windows are equipped with multiple glass panes with argon gas and advanced weatherstripping, which will reduce heat transfer. This means you can look forward to enjoying more comfortable and consistent temperatures inside your home throughout the year.
Backed by a Lifetime Warranty
When you turn to Quint-Pro Siding & Windows for new windows, you can rest assured your investments are protected, as they'll be backed by an impressive lifetime warranty.
Installed by Skilled Professionals
We will ensure your new windows are installed properly and promptly so that you can begin enjoying them as quickly as possible.
Do you want to learn more about the new windows we can install on your Carrollton, TX, home? If so, contact Quint-Pro Siding & Windows today. We will gladly answer any questions you have and speak with you in detail about the excellent products and services we offer. When you contact us, don't forget to inquire about the fantastic financing options we have available for qualified homeowners.