LP SmartSide Siding Is a Smart Choice for Allen, TX, Homeowners
If you're looking for LP SmartSide siding for your home in the Allen, Texas, area, look no further than Quint-Pro Siding & Windows. We proudly offer LP SmartSide siding installation services for homeowners throughout the region, and we'd be happy to provide you with this durable and attractive siding solution.
Benefits of LP SmartSide Siding
There are many reasons why LP SmartSide siding is a top choice among Allen, TX, homeowners. This engineered wood siding is expertly crafted and designed for lasting performance on your home so that you'll enjoy enhanced protection against the elements. LP SmartSide siding is also available in a wide variety of prefinished colors, allowing you to choose the ExpertFinish® color that's just right for you. When you want house siding that provides exceptional protection as well as enhanced curb appeal, LP SmartSide siding is a great option to consider.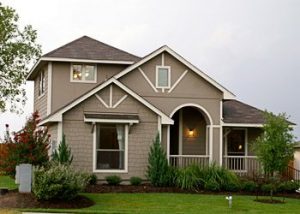 Professional Siding Installation Services
Even if you're not sure exactly which siding and trim colors would bring out the best in your home, you can rely on the experienced professionals at Quint-Pro Siding & Windows to help you find perfect LP SmartSide siding options. Then, we'll install your new house siding with precision and care.
To learn more about the benefits of LP SmartSide siding, contact Quint-Pro Siding & Windows today. We would be happy to answer your questions and provide you with a complimentary design consultation at your Allen, TX, home to get your siding replacement project started.