Choose Insulated Vinyl Siding for Your Home in Rockwall, TX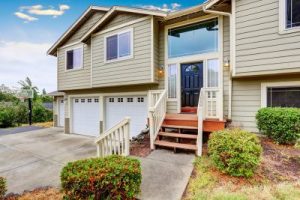 Quint-Pro Siding & Windows is pleased to be your source for insulated vinyl siding in the Rockwall, Texas, area. Whether your existing siding is deteriorating, sagging, or missing in places, new vinyl siding is a great option for your siding replacement project. What's more, when you choose insulated vinyl siding, you'll enjoy enhanced energy efficiency benefits for your entire home.
Benefits of Insulated Vinyl Siding
For homeowners in Rockwall, TX, insulated vinyl siding simply makes sense. This type of siding is highly durable and easy to maintain, making it a great option that can stand the test of time. Vinyl siding is also available in a wide range of colors and styles, so you can be confident that there's an option that's right for your home. And, with a layer of insulation that virtually wraps your home in a blanket, you'll enjoy better energy efficiency inside your home as well. You may notice your home is more comfortable and at a consistent temperature throughout. You may even notice less strain on your HVAC system that can contribute to lower energy bills month after month.
Professional Siding Installation
To ensure you're able to maximize the protective and insulating qualities of your new insulated vinyl siding, Quint-Pro Siding & Windows takes extreme care during the installation process. We stand out from other siding companies as we never cut corners during the siding replacement process, which leads to better results for your home.
To learn more about the insulated vinyl siding we offer and install for homeowners throughout Rockwall, TX, contact Quint-Pro Siding & Windows today.