Choose Insulated Vinyl Siding for Your Plano, TX, Home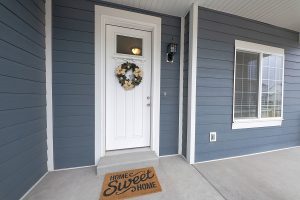 Are you looking for insulated vinyl siding for your home in the Plano, Texas, area? If so, turn to the professionals at Quint-Pro Siding & Windows. We are pleased to be your source for top-of-the-line insulated vinyl siding and professional installation services that will beautify and enhance your home. No matter what condition your existing house siding may be in, our energy-efficient siding offers an excellent upgrade that will provide lasting benefits for your home.
Benefits of Insulated Vinyl Siding
Insulated vinyl siding is a great option for homeowners in the Plano area. When you partner with Quint-Pro Siding & Windows, you'll receive insulated vinyl siding that is:
Durable – Vinyl is a highly durable siding material that will stand the test of time on your home while providing lasting protection against harsh weather.
Low maintenance – Vinyl is a low-maintenance material that won't crack or warp over time. You also won't have to worry about scraping and repainting vinyl siding over the years to keep it looking like new.
Attractive – You'll be able to choose from a wide variety of colors, styles, and textures to suit your preferences. No matter what your aesthetic preferences may be, you'll be able to find a look and style that's just right for your Plano home.
Energy efficient – Our insulated vinyl siding virtually wraps your home in a blanket for enhanced energy efficiency. You may notice less strain on your HVAC system and lower energy bills thanks to the insulating capabilities of energy-efficient siding.
If you're ready to have insulated vinyl siding installed on your home in the Plano, TX, area, contact Quint-Pro Siding & Windows today.