Your Source for Insulated Vinyl Siding in Allen, TX
Insulated vinyl siding is a smart investment for homeowners in and around Allen, Texas. When it's time for new house siding on your home, choosing an insulated option will help enhance the energy efficiency of your entire home. And no one knows this better than Quint-Pro Siding & Windows, your local source for insulated vinyl siding installation services throughout the Allen, TX, area. Whether your house siding is deteriorating, sagging, or missing in places, you can rely on our professionals to provide you with the energy-efficient replacement siding you need for your home.
Why Choose Insulated Vinyl Siding
Vinyl is a popular siding material, thanks to its durability and low-maintenance convenience. Your new vinyl siding will hold strong in a wide range of weather conditions and won't warp, rot, or split over the years. You also won't have to worry about scraping and repainting your vinyl siding, as it will retain its color and continue to look great over the years. Our vinyl siding is available in a wide selection of colors, so you can choose what's best to suit your taste and enhance the look of your home.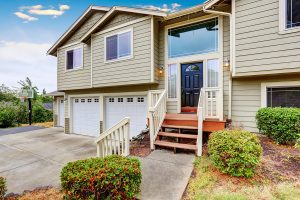 However, our vinyl siding offers more than a beautiful look. With an extra layer of insulation on the backside of your vinyl siding, you'll enjoy enhanced energy efficiency for your Allen, TX, home. In fact, our energy-efficient siding may help reduce your monthly energy bills and reduce the strain on your HVAC system as it works to heat and cool the house through the changing seasons.
Get Started on Your Siding Project
When you turn to Quint-Pro Siding & Windows for insulated vinyl siding, you can expect our professionals to help you through the entire process. We'll work diligently to install your new energy-efficient siding so that it delivers the advertised performance you expect.
Contact Quint-Pro Siding & Windows today to learn more about having insulated vinyl siding installed on your Allen, TX, home.