The Perfect Windows for Your House in Carrollton, TX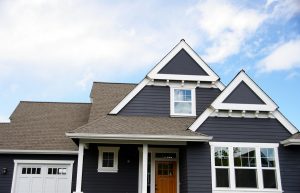 Is it time to update the windows on your house in the Carrollton, Texas, area? If this is the case, you can trust the skilled professionals at Quint-Pro Siding & Windows. We can provide you with windows that will add to the curb appeal of your home and enhance functionality, as they will be built with extruded lift rails for ease of operation.
Additionally, the windows we can provide you with will be:
Energy efficient – Engineered with multiple glass panes with argon gas fills and advanced weatherstripping, our windows are incredibly energy efficient, helping to keep your home warmer in the winter and cooler in the summer.
Easy to maintain – Our windows are designed to be long lasting and simple to clean thanks to a number of features, including a tilt-in sash.
Customizable – You are sure to love your new windows, as you can choose all kind of upgrades, such as sound and security packages that will cater to your specific needs.
Protected – The premium windows we sell come backed by an impressive lifetime warranty so you can rest easy knowing your investment is protected.
Efficient Window Installation Services
Here at Quint-Pro Siding & Windows, we want to ensure your new windows are installed exactly as they should be so that they look and function as intended for many years to come. This is why we offer professional installation services. Our commitment to meticulous and prompt installations has helped us earn a variety of awards, including the HomeAdvisor Seal of Approval.
To get one step closer to enjoying new windows on your house in the Carrollton, TX, area, contact Quint-Pro Siding & Windows today. One of our friendly and experienced associates will be happy to answer any questions you have and speak with you in depth about the outstanding products and services we offer.