Gorgeous & Energy-Efficient Windows for Your House in the Allen, TX, Area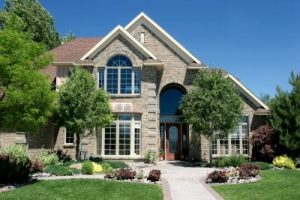 If the windows in your house are looking worn or are damaged and no longer performing as they should, allow the experts at Quint-Pro Siding & Windows to provide you with premium replacements. We can replace your old and problematic windows with ones that will add to the beauty of your home as well as enhance energy efficiency. In fact, your new windows will come with multiple glass panes with argon gas fills and advanced weatherstripping, among other energy-saving features. As a result, you can expect your Allen, Texas, home to be warmer in the winter and cooler in the summer. You might even notice a decrease in your monthly energy costs, as your HVAC system won't have to work so hard to regulate the internal temperature of your home. Additionally, all of the windows we offer are incredibly durable and simple to maintain. They even come with a tilt-in sash for easy cleaning.
An Impressive Warranty & Professional Installation Services
When you turn to Quint-Pro Siding & Windows, you can have peace of mind that your new home upgrades are protected, as they'll be backed by an outstanding lifetime warranty. What's more, you can rest assured that our skilled technicians will install your windows properly and in a prompt fashion. Our commitment to customer satisfaction and expert installations has helped us earn a number of accolades over the years, including an A+ rating with the Better Business Bureau.
For more information about the stunning and long-lasting windows we can install on your house, contact Quint-Pro Siding & Windows today. When you do, don't forget to ask about the excellent financing options we offer to qualified homeowners throughout Allen.