Long-Lasting Siding for Your House in the Flower Mound, TX, Area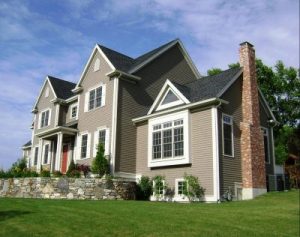 Do you want to invest in built-to-last siding that requires little to no upkeep? If so, allow the professionals at Quint-Pro Siding & Windows to provide you with premium siding for your house in the Flower Mound, Texas, area. We offer a fantastic selection of cladding to choose from, all of which come from industry-leading manufacturers. And, our siding options come backed with an impressive lifetime warranty, so you can feel confident that your investment is protected.
A Popular Choice – Mill Run SolidCore Composite Siding
Among the many cladding options we offer is the Mill Run SolidCore Composite siding. This product is chosen time and again because of its:
Beauty – This composite siding has the stunning look of real cedar wood and comes in a wide selection of styles and colors so you are sure to find a look you absolutely love.
Durability – While this cladding has the classic look of wood, it has none of the maintenance issues wood siding has. Specifically, this product is resistant to fading and damage from impacts. It's also built to stand up to severe weather.
Furthermore, when you turn to Quint-Pro Siding & Windows for your house siding, you can feel confident that we can take care of the entire project, ensuring your new cladding is installed correctly and promptly.
For more information about the siding we can install on your house in the Flower Mound, TX, area, contact Quint-Pro Siding & Windows today. We'll be happy to answer any questions you have and arrange for an in-home consultation.