Premium Composite Siding for Your House in the Carrollton, TX, Area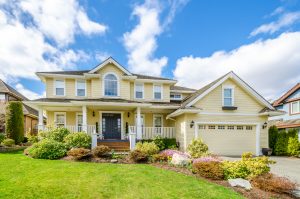 Is the siding on your house cracking or pulling outwards? If so, it might be time to invest in new cladding that will add to the curb appeal of your home as well as provide long-lasting protection from the elements. To invest in cladding for your home in the Carrollton, Texas, area that will stand the test of time, turn to the professionals at Quint-Pro Siding & Windows. We offer highly sought-after Mill Run SolidCore Composite siding that:
Looks like beautiful cedar wood but is far more durable
Won't fade over time or become damaged from impacts
Is available in a number of beautiful colors and styles
Is protected by an outstanding lifetime warranty that even covers hail damage
The Experts at Quint-Pro Siding & Windows Offer Professional Installation Services
At Quint-Pro Siding & Windows, we understand how important it is for windows to be installed with care and precision, which is why we offer expert installation services. Our team of skilled technicians will make certain your new cladding is installed correctly so that it looks and functions as intended well into the future. Our commitment to detail-orientated installations has helped us earn a number of positive acknowledgements throughout our years in business, such as the HomeAdvisor Seal of Approval.
For more information about the siding we can install on your house in the Carrollton, TX, area, contact Quint-Pro Siding & Windows today. When you do, we'll be delighted to answer any questions you have and speak with you about the great financing options we offer to qualified homeowners.