Home Window Installation Services in Rowlett, TX, You Can Count On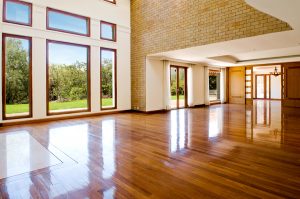 Are you looking for home window installation services in Rowlett, Texas, that you can trust? If so, turn to the professionals at Quint-Pro Siding & Windows. We are a home improvement contractor that has an unwavering commitment to not only meeting, but exceeding the expectations of our customers time and again. When you turn to us for new windows, you can expect to receive a top-of-the-line product, expert installation, and an unbeatable warranty—what's better than that?
Industry-Leading Manufacturers
At Quint-Pro Siding & Windows, we only partner with manufacturers that value quality and craftsmanship as much as we do, which is why we offer replacement windows by two industry-leading manufacturers: Advantage Plus. These windows are incredibly durable, and will not warp, rot, crack, chip, fade, or stain over time. They are also beautiful, and available in an exciting array of colors, finishes, grid patterns, and styles to suit your taste and enhance the beauty of your home.
Perhaps most importantly, however, our replacement windows offer exceptional energy efficiency, thanks to features such as:
Low-E coatings that help deflect the sun's ultraviolet rays and block them from entering your home
Argon gas fills that are much denser than air and help provide insulation
Spacers that help reduce heat transfer at the edge of the insulating glass unit
Furthermore, our team of installers will provide you with an expert home window installation, ensuring that the windows have an airtight seal and can continue to function as advertised for decades to come. We will even back their workmanship with a one-year installation warranty in addition to a lifetime product warranty for your peace of mind.
Contact Quint-Pro Siding & Windows today to learn more about our home window installation products and services. We are proud to serve homeowners in the Rowlett, TX, area, and beyond.