Top-Tier Home Window Installation Services in Carrollton, TX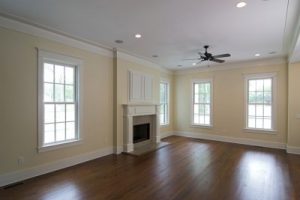 If you are ready to invest in new windows, you don't have to scour the internet for hours looking for a company in Carrollton, Texas, that you can trust; simply turn to the professionals at Quint-Pro Siding & Windows. We are a contractor with a longstanding reputation for providing top-tier products and services time and again—as evidenced by our consistent A+ rating with the Better Business Bureau—so you can trust that we are the best possible company to turn to for your upcoming home window installation.
Stylish & Sturdy Windows
When you turn to Quint-Pro for your home window installation, you can look forward to receiving windows that are made of vinyl and designed to provide numerous benefits, including excellent thermal performance. Rather than allowing drafts that contribute to sky-high energy bills, our windows will help insulate your home, reducing the strain on your HVAC system and potentially leading to lower energy costs. In addition to being energy efficient, our windows are tough and long-lasting, and will be able to withstand the elements without warping, rotting, cracking, chipping, fading, or staining over time.
Of course, our replacement windows are also highly customizable. Choose from an array of stains, finishes, configurations, and styles—including double-hung and casement—to suit your taste and enhance the beauty of your home from the inside out.
Contact Us Today
If you would like to learn more about the home window installation products and services we offer to those in Carrollton, TX, contact Quint-Pro Siding & Windows today. We would be happy to provide you with additional information and answer any questions you may have.