The Home Siding Contractor Homeowners in Plano, TX, Can Trust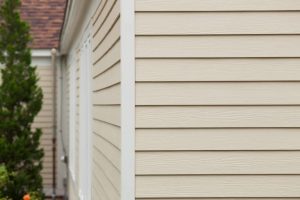 Siding functions as a suit of armor for your home. Considering this, having strong and reliable siding is critical. If the siding on your Plano, Texas, home is old, worn, and simply in need of a replacement, look no further than the professionals at Quint-Pro Siding & Windows. We are the premier home siding contractor in the Plano area, and we look forward to showing you why.
Our Approach to Siding Replacement
When you partner with us, you can rest easy knowing we are a full-service home siding contractor, that always puts the homeowner first. We complete every project with flawless workmanship, transparent communication, and unmatched customer service every step of the way.
We also take the hassle out of home improvement by coordinating every aspect of your siding project, from design concepts through installation. We are also a home siding contractor that can install:
Fiber cement siding
Vinyl siding
Composite siding
Engineered wood siding
At Quint-Pro Siding & Windows, our professionals will walk you through all of our options, go over the unique qualities of every product we offer, and help you make a decision that works with your budget and style preferences.
Schedule a Free Siding Consultation
To learn more about why we are the home siding contractor residents of Plano, TX, rely on, contact Quint-Pro Siding & Windows today. When you contact us, we will schedule an in-home, no-hassle siding consultation at your convenience, during which we'll outline our selection of siding systems and financing options.