A Skilled and Experienced Home Siding Contractor in Carrollton, TX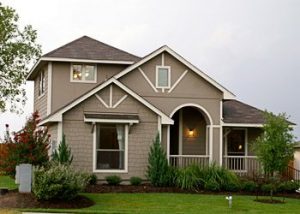 Serving as a protective barrier for your home, siding is a critical feature that should always be in top-notch condition. If the siding on your home is showing its age, looks damaged, and is not providing the protection your home requires, now is the time to turn to the professionals at Quint-Pro Siding & Windows. We have a long list of satisfied customers, and we look forward to showing you why we are the premier home siding contractor in Carrollton, Texas.
The Siding We Install
With our team on your side, you can rest easy, as we are a home siding contractor who completes every project with flawless workmanship, transparent communication, and unmatched customer service. We also source all of our siding from industry-leading manufacturers, ensuring you receive the best product on the market.
As the leading home siding contractor in the area, we always put the homeowner first, so we take the hassle out of home improvement. Our team will coordinate every step of your siding project, from design concepts through installation.
What's more, we also offer a variety of different types of siding, including:
Fiber cement siding
Vinyl siding
Composite siding
Engineered wood siding
Our team will walk you through all of our options and help you make a decision that works with your budget and style preferences.
Schedule a Free Siding Consultation
To learn more about why we are the home siding contractor residents of Carrollton, TX, trust, contact Quint-Pro Siding & Windows today.
We will schedule an in-home, no-hassle siding consultation at your convenience, during which we'll go over our selection of siding systems and financing options.