Gutter Installations for Homeowners in the Rowlett, TX, Area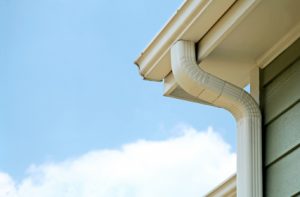 If you are having your siding replaced and need new gutters, consider turning to the professionals at Quint-Pro Siding & Windows. We are a trusted home improvement company with a stellar reputation among Rowlett, Texas, area residents for providing top-of-the-line products and expert installation services time and again. In fact, we maintain an A rating with the Better Business Bureau as evidence of our enduring commitment to quality and customer satisfaction, so you can feel confident we are the right company to turn for gutter installations.
The Importance of New Gutters
While gutters may not be something many homeowners think about too often, they play a crucial role in the long-term health of any home. Without properly functioning gutters that channel rainwater away from a home, excess water can wreak havoc on the home's structure and surrounding property, leading to problems such as:
Roof rot
Mold and mildew growth
Infestation of insects that breed in standing water
Landscape erosion
Destroyed plantings
Flooded basements/crawlspaces
Not only are these problems unpleasant, but they can also be costly. At Quint-Pro, we can expertly install new high-performance gutters that will protect your home from water damage year after year. Plus, we will back your new gutters with an unbeatable lifetime warranty, in addition to a one-year installation warranty, so you can feel confident that your investment is protected.
For additional information about the gutter installations we can perform when you invest in new siding, contact Quint-Pro Siding & Windows today. We are proud to serve homeowners in the Rowlett, TX, area, and beyond.