The Gutter Installation Company of Choice in Murphy, TX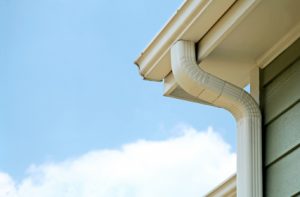 For gutter installation services in the Murphy, Texas, area, the company to turn to is Quint-Pro Siding & Windows. We proudly offer top-of-the-line seamless gutters for homeowners throughout the region, and we'd be happy to upgrade your home with our products.
Benefits of Our Rain Gutters
At Quint-Pro Siding & Windows, we proudly offer and install seamless gutters that offer an attractive aesthetic and better performance for your home. We also offer gutter covers that can help prevent leaves and debris from clogging your gutters, providing you with a low-maintenance solution. You'll also be able to choose from a variety of attractive colors for your new gutters, ensuring they'll provide a complementary aesthetic for your home at the same time.
Professional Gutter Installation Services
You can also rely on Quint-Pro Siding & Windows for expert gutter installation services. Our gutter installers are highly skilled and experienced and will ensure the best results for your home.
During the gutter installation, your new seamless gutters will be custom-made on site to ensure a perfect fit for your home. Then, they will be expertly installed by our team who will be meticulous yet efficient in their installation practices. You can count on top-notch service to ensure you receive gutters that stand the test of time on your home.
Get Started on Your Gutter Project
If you'd like to learn more about our gutter installation services, contact Quint-Pro Siding & Windows today. We proudly serve homeowners in Murphy, TX, and all nearby communities.