Professional Gutter Installation Services for Flower Mound, TX, Homeowners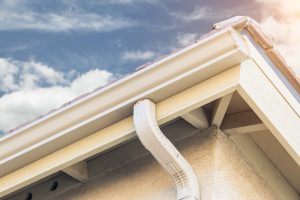 For gutter installation services in Flower Mound, Texas, the company to turn to is Quint-Pro Siding & Windows. We proudly offer and install high-performing seamless gutters that will channel rainwater away from your house to keep the rest of your home's exterior looking and functioning at its best. Whether your existing gutters are leaking, sagging, overflowing, or constantly backed up, you can rely on Quint-Pro Siding & Windows to outfit your entire home with a fully functional gutter system.
Why Choose Us for Your Gutter Replacement Needs
At Quint-Pro Siding & Windows we proudly offer seamless gutters as well as gutter covers that can provide you with a highly functional gutter system for your Flower Mound, TX, home. Our seamless gutters are manufactured onsite during the installation to ensure a perfect fit for your home. Free of the seams that traditional sectional gutters have, our seamless gutters offer a more attractive aesthetic for your home.
What's more, the seamless design is less prone to leaks and other gutter failures. You can also opt to have gutter covers installed, which help prevent leaves and other debris from building up in your gutters. This provides a maintenance-free solution so that you don't have to spend time climbing a ladder to clear the muck out of the gutters. With Quint-Pro Siding & Windows as your gutter installation company, you can be confident that your entire gutter system will look great and function flawlessly for years to come.
To learn more about our gutter installation services, contact Quint-Pro Siding & Windows today. We proudly serve homeowners in and around Flower Mound, TX.