Offering Professional Gutter Installation Services to Allen, TX, Homeowners
For gutter installation services in Allen, Texas, turn to Quint-Pro Siding & Windows. Your rain gutters play an important role in keeping your home protected from costly water damage. Therefore, if your gutters are leaking, sagging, clogged, or otherwise not working properly, you're leaving your siding, foundation, and landscaping prone to water damage each time it rains. At Quint-Pro Siding & Windows, we offer seamless gutters with built-in gutter protection to ensure rainwater is properly flowing away from your home.
Benefits of Our Gutter Installation Services
When you turn to Quint-Pro Siding & Windows for gutter installation, you'll know you're in good hands from the very beginning. You can expect us to provide you with: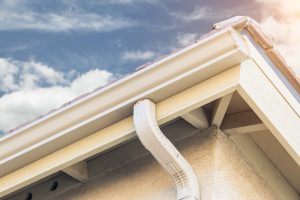 Top-of-the-line products – Our seamless gutters are less prone to leaks and clogs than traditional gutter systems, and they offer a more streamlined aesthetic for your home as well. The nose-forward design of our gutters also helps direct leaves and debris to the ground rather than into your gutters, providing a low-maintenance solution for your home.
Professional installation – We'll ensure your new rain gutters are properly secured and installed with precision to maximize their performance over the years.
Personalized service – From the initial consultation to the finished installation, you can expect our friendly and knowledgeable team to answer all of your questions and treat you and your home with the respect you deserve.
If you're in need of gutter installation services for your home in the Allen, TX, area, contact Quint-Pro Siding & Windows today.