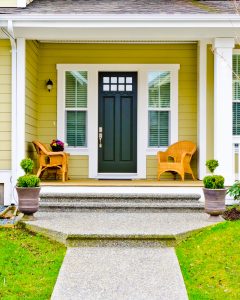 Your Source for Fiber Cement Siding Installation in Wylie, TX
If you're looking for fiber cement siding for your home in the Wylie, Texas, area, turn to Quint-Pro Siding & Windows. We proudly offer and install top-of-the-line siding products for homeowners throughout the region, and we'd be happy to provide you with the fiber cement siding installation services you're looking for as well.
Benefits of Fiber Cement Siding
There are many reasons why fiber cement siding is a top choice. This type of siding is known for its:
Durability – Fiber cement siding will stand the test of time on your home, providing years of reliable protection for your home.
Weather resistance – It can withstand extreme temperature shifts, hailstorms, heavy rain, and more without warping, rotting, or deteriorating.
Class A fire rating – This fire-safe siding helps prevent flame spread in the event of a fire, providing better safety for you and your home.
Insect resistance – Fiber cement also resists insect damage, so you don't have to worry about infestations and rotting siding over the years.
Attractive aesthetic – You'll be able to choose from a wide range of fade-resistant colors to enhance your home's curb appeal. Plus, it features an attractive woodgrain texture for a gorgeous and sophisticated look.
Professional Siding Installation Services
At Quint-Pro Siding & Windows, we're known for our expert installation services. When you choose us for your fiber cement siding installation needs, you can be confident that we'll follow all best practices and use high-quality materials to ensure your new siding is properly installed in place. You can expect to maximize the benefits of your fiber cement siding for years to come.
To learn more about the fiber cement siding we offer and install for homeowners throughout Wylie, TX, contact Quint-Pro Siding & Windows today.