Benefits of Fiber Cement Siding for Homeowners in Sachse, TX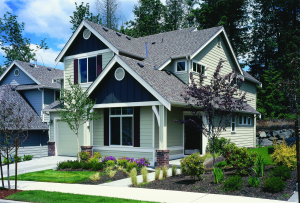 There's a reason fiber cement siding is such a popular option among homeowners. This siding material is known for its exceptional durability, weather and insect resistance, and attractive aesthetic, making it a highly functional siding material for any home. Additionally, fiber cement siding is available in a wide range of fade-resistant colors and features a woodgrain texture for enhanced beauty that perfectly suits your preferences.
If you're looking for fiber cement siding for your home in Sachse, Texas, there's no better company to turn to than Quint-Pro Siding & Windows. We proudly offer fiber cement siding and expert installation services for homeowners throughout the region.
Our Fiber Cement Siding Installation Services
When you turn to Quint-Pro Siding & Windows for your siding replacement needs, we'll start with a personalized consultation to review your options and help you find the customizations that are just right for you. Once you're happy with your selection, we'll get right to work on the installation. Our skilled and experienced siding technicians use high-quality materials and pay attention to every detail to ensure the best results. Our commitment to excellence throughout the fiber cement siding installation process is what sets us apart from other siding companies in the area.
Contact Quint-Pro Siding & Windows today to learn more about the benefits of our fiber cement siding. We proudly serve homeowners in Sachse, TX, and all nearby communities.