Fiber Cement Siding is a Durable & Attractive Option for Homes in Allen, TX
Are you looking for fiber cement siding for your home in the Allen, Texas, area? If so, turn to the professionals at Quint-Pro Siding & Windows. We are the experts when it comes to siding materials and installations, and you can rely on our professionals to provide you with the fiber cement siding that's just right for your home.
Why Choose Fiber Cement Siding
At Quint-Pro Siding & Windows, our fiber cement siding is a top choice among homeowners in and around Allen, TX, because of the great features and benefits it offers. You can expect your new fiber cement siding to be: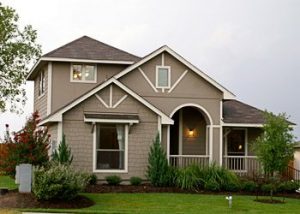 Durable – Made from a mixture of cement and fibers, this type of siding will stand the test of time on your home while resisting damage from weather, wear, and pests.
Attractive – Our fiber cement siding features a natural woodgrain texture and is available in a wide range of colors to provide an attractive aesthetic that perfectly complements your home and enhances its curb appeal.
Fire resistant – Fiber cement is highly fire resistant and will help prevent flame spread in the event of a fire.
Low maintenance – With fade-resistant colors that are baked into the siding, you won't have to worry about repainting or constantly cleaning your fiber cement siding.
What's more, you can rely on the professionals at Quint-Pro Siding & Windows to ensure your new fiber cement siding is properly installed. We'll work diligently to ensure your new siding is looking and performing at its best before we consider your project complete.
To learn more about the fiber cement siding we offer and install for homeowners throughout Allen, TX, contact Quint-Pro Siding & Windows.