Engineered Wood Siding for Homes in the Rowlett, TX, Area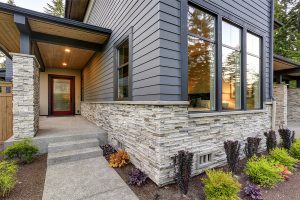 If you're searching for new siding for your home, then let the trusted professionals at Quint-Pro Siding & Windows assist! We are proud to offer homeowners in the Rowlett, Texas, area engineered wood siding that is masterfully crafted and built to last. We also provide expert installations, ensuring that your new siding performs as intended for decades to come. And, we back our workmanship with a one-year warranty, in addition to the manufacturer's warranties, so that you can have peace of mind knowing that your investment is well protected.
Advantages of Engineered Wood Siding
There are several reasons why engineered wood siding is a smart investment for your home. For instance, it provides exceptional:
Strength – This siding is tough enough to withstand heavy winds and other extreme weather conditions that may devastate other siding materials.
Durability – A zinc borate-based process is applied to our engineered wood siding to ensure that it is able to withstand high humidity and fungal decay, as well as resist damage from termites and other pests year after year.
Beauty – This siding provides the warmth and charm of traditional wood with the consistency of engineered wood. It is also highly customizable and available in a wide range of colors, finishes, and styles to suit your unique preferences and complement your home.
If you would like to learn more about the engineered wood siding that we offer, then contact Quint-Pro Siding & Windows today. We are proud to serve homeowners in the Rowlett, TX, area and beyond.