Engineered Wood Siding for Homeowners in the Rockwall, TX, Area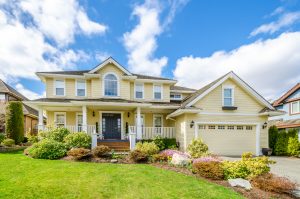 Engineered wood siding is an excellent choice for homeowners in the Rockwall, Texas, area, and we have the highest quality selection at Quint-Pro Siding & Windows. For years, we have been providing home improvement products and services that are simply beyond reproach, and we'd love to add you to our long list of customers whose renovation goals we've helped bring to life!
Why Engineered Wood Siding?
At Quint-Pro Siding & Windows, we offer engineered wood siding by LP Smart Side, a leading manufacturer in the industry. This siding is designed to replicate the uniquely polished and sophisticated look of wood siding, without any of the maintenance requirements. It will resist damage from everyday elements, such as exposure to harsh UV rays, as well as extreme weather conditions, such as heavy winds and hail, without warping, rotting, or deteriorating. It is also insusceptible to damage from termites or the growth of mold and mildew, and it will maintain its like-new appearance for decades to come.
Furthermore, we will install your engineered wood siding using best practices to ensure it offers optimal long-term performance. We will wrap your whole home before installing the siding and use all the proper parts and pieces, such as hurricane clips and tie-backs, to better protect your home's foundation from water, moisture, and other related damages – something other siding contractors simply don't take the time to do.
If you'd like to learn more about the engineered wood siding we offer to homeowners in the Rockwall, TX, area, contact Quint-Pro Siding & Windows today. We'd be happy to schedule an in-home consultation at your earliest convenience.