Choose Energy-Efficient Windows for Your Home in The Colony, TX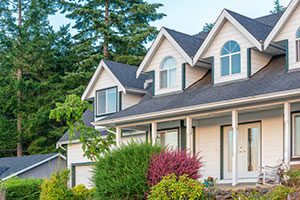 Are you searching for energy-efficient windows that will enhance the comfort and performance of your home in The Colony, Texas? If so, you're in the right place. Quint-Pro Siding & Windows is pleased to be your local source for energy-saving windows and professional installation services. You can rely on us for comprehensive window replacement services that will outfit your home with the energy-efficient windows you've been looking for.
Features of Our Energy-Efficient Windows
At Quint-Pro Siding & Windows, our vinyl windows are expertly crafted to provide you with exceptional energy efficiency for your home. Our energy-efficient windows feature:
Multiple panes of glass with argon gas fills to provide exceptional insulation
Low-E glass coatings that help reflect heat so that it doesn't transfer into or out of your home
Durable weatherstripping that ensures a weather-tight seal around every edge of your window
Multi-chambered frames that trap air to prevent heat and cold transfer
What's more, you can rely on the professionals at Quint-Pro Siding & Windows to ensure your new windows are properly installed. Our attention to detail throughout the window replacement process ensures you'll get the best performance out of your new energy-efficient windows.
Get Started on Your Window Project
When you turn to Quint-Pro Siding & Windows for your new house windows, you can expect a smooth and hassle-free experience. We'll work diligently from the initial design consultation to the finished installation to ensure you receive the energy-efficient windows that are just right for your home in The Colony, TX.
Contact Quint-Pro Siding & Windows today to learn more about the energy-efficient windows we offer and install for homeowners throughout The Colony, TX.