The Most Energy-Efficient Windows You Can Buy for Your Rowlett, TX, Home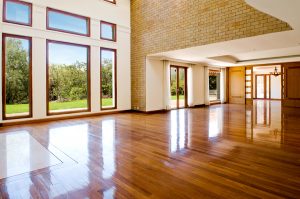 Investing in energy-efficient windows for your home in Rowlett, Texas, can pay dividends in the future. These windows will not only help you and your family remain more comfortable inside your home throughout the seasons, but they will also lessen the strain on your HVAC system, potentially leading to lower monthly heating and cooling costs. At Quint-Pro Siding & Windows, we offer windows that are designed with an array of features – including Low-E glass coating, argon gas fills, and premium weatherstripping – that work together to help reduce air leakage and improve thermal performance, making them among the most energy-efficient windows you can buy for your home.
The Benefits Don't Stop With Energy Efficiency
While our windows provide excellent energy efficiency, they also offer a number of additional benefits that homeowners find important, including:
Customizability – You'll be able to choose from a bevy of colors, styles, finishes, grid configurations, glass options, and other features to truly customize your windows to meet your aesthetic and functional needs.
Ease of maintenance – Our windows will not warp, rot, chip, or deteriorate over time, so you won't need to sand and repaint your windows every few years to keep them looking like new.
Security – Our windows are tested against forced entry and have special glass packages that offer another layer of protection.
The Quint-Pro Siding & Windows Difference
In addition to offering windows that are energy-efficient, beautiful, low maintenance, and secure, we also offer superior installations. We know that your new windows will only perform as well as they are installed, which is why our highly experienced, skilled tradesmen use best practices and precision to ensure your windows fit perfectly to your home and will function as intended.
Furthermore, we will back their workmanship with a one-year installation warranty in addition to a lifetime product warranty, so you can have peace of mind knowing that your investment is thoroughly protected.
If you would like to learn more about our selection of exceptionally energy-efficient windows, contact Quint-Pro Siding & Windows today. We are proud to serve homeowners in the Rowlett, TX, area and beyond.