Choose Energy-Efficient Windows for Your Flower Mound, TX, Home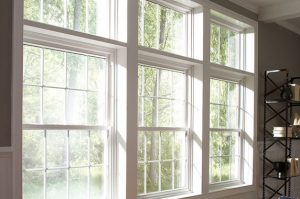 If you're looking for energy-efficient windows for your home in Flower Mound, Texas, turn to Quint-Pro Siding & Windows. We proudly offer top-of-the-line vinyl replacement windows that feature exceptional energy efficiency benefits. You can rely on our team to help you find the window styles and customizations you desire and ensure the highest level of workmanship throughout your window installation.
What Makes Our Windows So Energy Efficient?
At Quint-Pro Siding & Windows, we proudly offer high-quality vinyl windows from trusted brands like Advantage Plus and . These manufacturers are known for their expertly crafted and high-performing windows. These windows have excellent insulating properties and include a variety of energy-efficient features, such as:
Low-E glass coatings
Argon gas fills
Premium weatherstripping
Multi-chambered frames
You can expect these energy-efficient windows to enhance your home's thermal performance and possibly provide energy-saving benefits for your Flower Mound, TX, home. In fact, these windows may help reduce strain on your HVAC system, leading to lower energy bills month after month.
Energy-Efficient Window Installation Services
To help you maximize the energy-efficient benefits of your new windows, Quint-Pro Siding & Windows will ensure your new house windows are correctly installed. Our trained and experienced technicians will follow best practices to secure your windows properly—with no gaps or drafts—so they'll provide the greatest energy efficiency benefits for your home.
Contact Quint-Pro Siding & Windows today to learn more about the benefits of our energy-efficient windows for your home in Flower Mound, TX.