Offering a Variety of Solutions for Drafty Windows in Rockwall, TX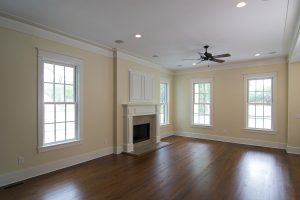 If you're looking for solutions to the drafty windows in your home in Rockwall, Texas, turn to the professionals at Quint-Pro Siding & Windows. We are your source for comprehensive window replacement services, and we can help you find the solution you need to address your drafty window issues.
What Causes Drafty Windows?
Drafty windows occur when wind and air from outside the house can be felt through the windows inside your home. There are a variety of reasons for drafty windows, ranging from outdated windows that are simply past their lifespan to deteriorating weatherstripping and airgaps caused by the installation process. Understanding what's causing your windows to be drafty may help you determine the best way to resolve the problem.
How to Address Drafty Windows
The right solutions for your drafty windows will depend on the condition of your windows and the root cause of their draftiness. If your windows are relatively new, you may be able to address the issue by having the original company come out to provide any fixes that are needed. This can be beneficial if your house windows are still under their original warranty. If a specific window is the problem or some windows just need new weatherstripping, your drafty window solution will be simple.
However, many homeowners throughout Rockwall, TX, start experiencing drafty windows simply due to the age of the windows. As the house settles and the window components wear down over time, this can result in the windows allowing heat transfer and air infiltration. In this case, a few patch jobs aren't the drafty window solution you need. Instead, your best option will likely be a full window replacement project.
At Quint-Pro Siding & Windows, we proudly offer window replacement services for homeowners throughout Rockwall, TX. If you're ready to get rid of your drafty windows, we have the solutions you're looking for. Contact us today to learn more about our energy-efficient windows and how they can provide the ideal drafty window solution for your home.